Grant to help Nebraska rural youth entrepreneurship program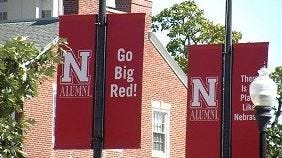 LINCOLN, Neb. (AP) – A nearly $454,000 federal grant will go to help a University of Nebraska-Lincoln project to support youth entrepreneurship in rural communities.
The project partners high school students with rural business owners and will be led by Surin Kim, assistant professor in textiles, merchandising and fashion design and a Nebraska Extension entrepreneurship specialist.
High school students participating through school-based and 4-H programs will collaborate with local community leaders, small business owners and educators to develop solutions for local businesses, which suffer from rural population decline.
The $493,560 U.S. Department of Agriculture comes from the National Institute of Food and Agriculture's Agriculture and Food Research Initiative. The initiative is charged with combating several issues in the U.S., including improving rural economies.