Great Dane rescued from tree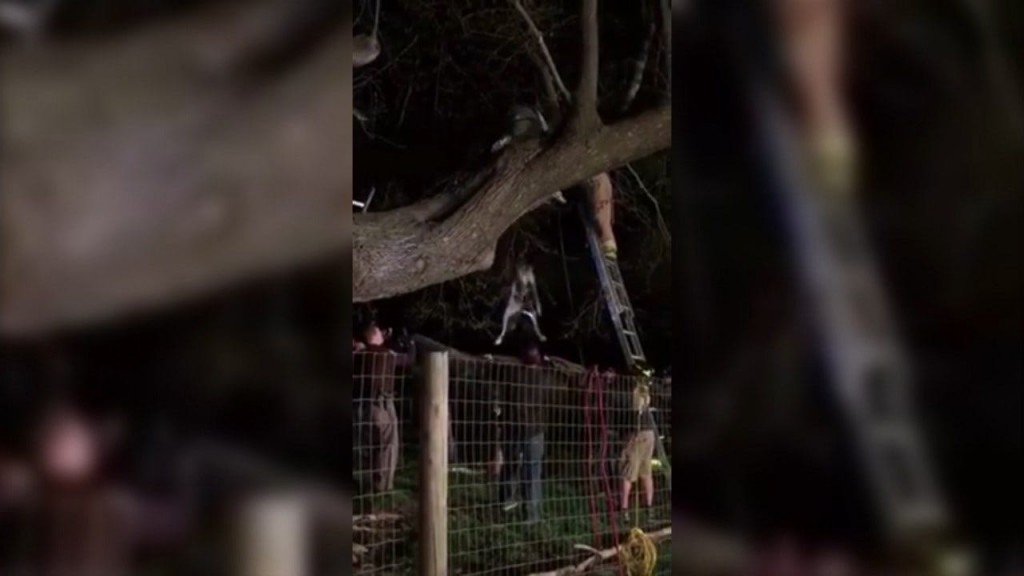 Posted By: Channel 8 Eyewitness News
8@klkntv.com
LOUISVILLE, Neb. (AP) Firefighters have rescued a Great Dane from a tree in eastern Nebraska.
Owner Wes McGuirk says his 125-pound pet, Kora, probably ran up the tree Saturday in Louisville in pursuit of a raccoon or squirrel after surmounting a 5-foot-tall fence. McGuirk says he found her on a limb about 20 feet up when he returned home from Omaha. His efforts to get her down failed, so he called for help from firefighters.
One of them slipped a leash and harness on Kora and nudged her off her perch. The harness stitching failed as she was being lowered, but she fell into a canvas tarp being held by firefighters.
She enthusiastically resumed her ground-bound life, apparently without injury.