Gregory, Blackshirts Expressing Confidence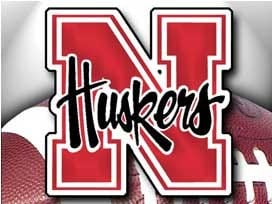 Posted By: Sports
The Nebraska football team practiced for two hours on Wednesday at the Hawks Championship Center as the Huskers continue preparations for next weekend's Spring Game.
Junior defensive end Randy Gregory was among the Nebraska defensive players who spoke to the media after practice and said he expects big things from the Blackshirts.
"I think we knew what we had coming into this year," Gregory said. "We have a lot of talent, especially with the defensive tackles. We have a lot of depth there. We're still trying to figure things outside with the defensive ends, but as a unit, we have a great group."
Gregory also talked about newcomer Alex Lewis, an offensive lineman transfer from Colorado, and the battles they have had this spring.
"We've been going at it since day one," Gregory said. "We're making each other better. It's nothing personal or anything like that. We talk every day in the locker room. He's a great guy and he's got a great motor. He pushes me and I thank him for that. As long as he brings that intensity every day in practice, we will be all right."
Gregory added that the entire defense is expressing more confidence than last year as a group.
"I think a little bit carried over from last year as far as the end of the season," Gregory said. "I thought we finished off pretty well defensively. We knew what we had coming back this year and then we came into this season a lot more confident and hopefully we can just carry that on to the beginning of the season."
In addition, Gregory said he didn't know what to expect from spring football, with this being his first time. He said it has been more physical than fall camp and mentioned that defensive tackle Maliek Collins has "definitely" made the most strides since last season.
The Spring Game is set for Saturday, April 12 at Memorial Stadium, starting at 2 p.m. BTN2Go will stream the game live, while Big Ten Network will show a tape-delayed version at 7 p.m.