Griffin leads Australia into gold medal game at Asia Cup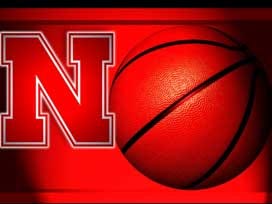 Posted By: Sports
Sports@klkntv.com
Courtesy: NU Media Relations
Griffin Leads Australia into Gold Medal Game at Asia Cup
Former Nebraska women's basketball All-American Kelsey Griffin erupted for game highs of 16 points and nine rebounds in less than 16 minutes of play to lead the Australian National Team to an 81-64 victory over South Korea and a berth in Saturday's Gold Medal Game at the Asia Cup in Bangalore, India.
Griffin, a 6-2 forward from Eagle River, Alaska, produced a spectacular performance by hitting 7-of-11 shots from the field, including 1-of-2 three-pointers, in her fourth consecutive start for the Opals. Australia will advance to take on defending Asia Cup champion Japan on Saturday. Griffin and the Australians defeated Japan, 83-74, in their final game of pool play on Tuesday.
In her Australian National Team debut, Griffin has produced dominant performances. The Big 12 Player of the Year and National Player-of-the-Year finalist as a senior at Nebraska in 2010 is averaging 13.0 points, 6.8 rebounds and 1.2 assists in just 17:42 of playing time per game through her first five contests for Australia. She also is shooting a scorching 65 percent (26-40) from the field, including 57.1 percent (4-7) from three-point range. She has knocked down 9-of-13 free throws.
Griffin spent five seasons (2010-14) with the Connecticut Sun after being selected with the No. 3 overall pick in the 2010 WNBA Draft. She was a member of the 2010 WNBA All-Rookie Team. While playing in the WNBA, Griffin also played overseas in Hungary and Israel before signing with the Bendigo Spirit in Australia's WNBL in 2012-13. Since her arrival in Bendigo, Griffin has earned a pair of WNBL Championship Series MVP awards (2013, 2014) and was named to the WNBL All-Star Five in 2015. She was also the 2015 WNBL Defensive Player of the Year. She played her first three seasons with the Spirit alongside former Husker teammate Chelsea Aubry, who was the captain of the 2012 Canadian Olympic Team. Griffin, who earned her permanent Australian citizenship in 2015, will be entering her sixth season with the Bendigo Spirit in 2017-18.
Australian National Team
2017 Asia Cup
Bangalore, India, July 23-29
July 23: Australia 78, South Korea 54
July 24: Australia 107, Philippines 65
July 25: Australia 83, Japan 74
July 27: Quarterfinals: Australia 81, North Korea 48
July 28: Semifinals: Australia 81, South Korea 64
July 29: Gold Medal Game: Australia vs. Japan