Group effort lead to robbery arrests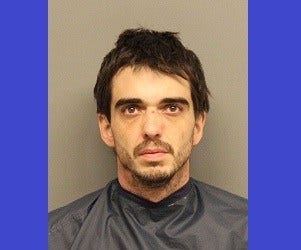 Posted By: Jenn Schanz
jschanz@klkntv.com
Two weeks and at least a dozen armed robberies later, Lincoln police have their suspect.
The tipping point in the investigation? A Crimestoppers tip.
"We thought that that was a pretty good tip. And some follow up investigation that we did made us feel more and more confident that he was the leading suspect," says Public Safety Director Tom Casady.
32–year–old David Berlie was arrested Sunday morning after police say he held up the Egg and I near 70th and A.
They say he forced four employees into the bathroom of the restaurant, sprayed them with mace, and took off with a couple bank bags.
Soon after that heist, he anonymous tip led officers to the Starlite Motel.
They say that's where they found Berlie, along with a handgun and a bottle of mace, found in his car.
"I'm glad that it led to a successful arrest and I'm real pleased with the work that everyone did to get it to that stage," Casady says.
Berlie was arrested for 12 counts of Armed Robbery and 12 counts of Use Of a Weapon to Commit a Felony.
This latest robbery comes after at least 11 others ranging from restaurants to hotels; the spree started in late January.
Police say Berlie wasn't working alone; 19-year-old Kellee Smith and 38-year-old Romone Ford were arrested for 5 counts of Aiding and Abetting.
But Lincoln police weren't working alone either; in addition to two dozen officers involved in stake outs, police say law enforcement from the county, state, and federal level stepped in to help.
"The frustrating part about it is that you know too many people jump to the conclusion that the police are just running around doing nothing, when in fact there's all sorts of resources being devoted to this behind the scenes," Casady says.
Berlie is expected to arraigned in court Tuesday afternoon.