Groups oppose special session against Kintner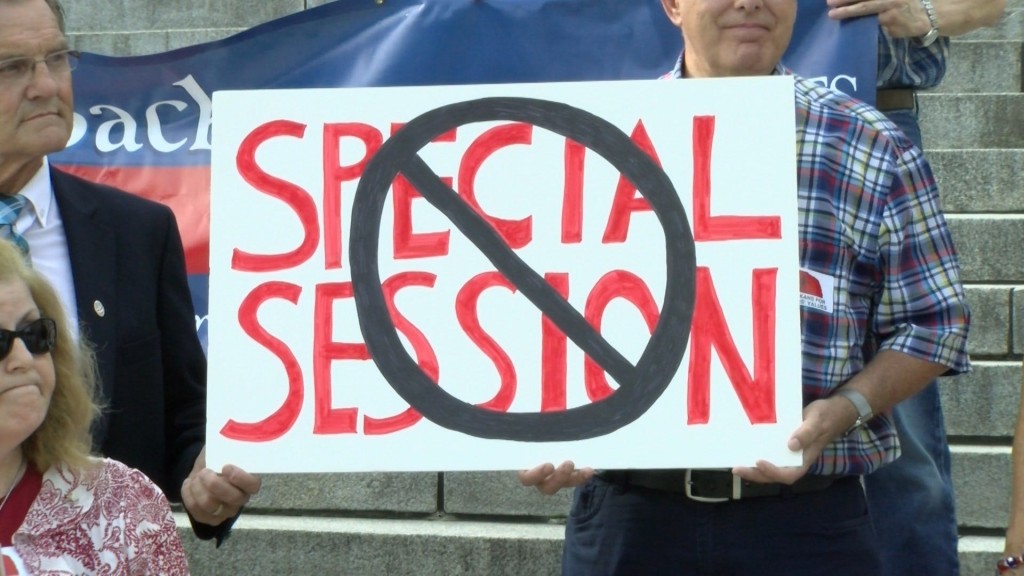 Posted by: Channel 8 Eyewitness News
8@klkntv.com
Several conservative groups here in Nebraska are trying to prevent a special session from taking place to discuss the actions of Sen. Bill Kintner. The say it's a waste of time, and that Kintner's misuse of government property in a recent cyber sex scandal is distracting leaders from more important bills.
"We would like to call on out representatives, the governor, and all involved parties to drop this foolishness and get back to work," said independent speaker Joe Herring on the steps of the capitol building Monday morning, where grassroots conservative groups gathered to direct attention away from Kintner.
This all happened just before the scheduled executive board meeting that will discuss a potential special session against Kintner. He has already admitted to the cyber sex scandal, using a state computer with a woman he met last year. Now the groups say further punishment and additional sessions would be a misuse of time.
"Spending tens of thousands of dollars to address an issue that apparently to them is more important than the spade of a tax on our corrections officers, prison overcrowding, sky rocketing taxation," Herring said.
The think it should be up to Senator Kintner's constituents to decide.
The executive board is meeting right now; we'll bring you the latest on their decision tonight at 5.