Habitat for Humanity is expanding to build more houses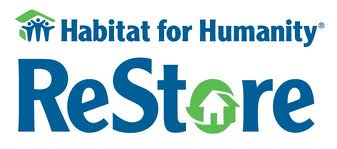 By: Brittany Paris
bparis@klkntv.com
Habitat for Humanity is hoping to expand and build even more houses for families.
"It's a really big deal. We've been working on getting a retail store for many, many years and seriously for about two years now," Executive Director of Habitat for Humanity, said.
The organization is expanding, opening a new store called ReStore.
It'll open this summer, but they need to make a few renovations to the building near 48th and Y.
It will have everything from nails and door knobs to bath tubs and washers and dryers.
"There's so much that's out there that people want to donate and they've been very generous so far as you can see and it's good stuff. It's in great shape and doesn't need to be thrown away," Greg Olson, ReStore manager, said.
But Habitat for Humanity says they still need more stuff, home improvement items, building materials and home goods.
Store profits will help fund the organization's mission, to provide decent safe and affordable housing for families in need in Lancaster County.
Right now, they build about six houses a year, but extra funding hopefully means extra houses they can provide.
"This is great. My goal is to help us build another couple houses a year. So it's really important. It's nice to have a goal like that and the bigger we get, the better," Olson said.
Until the store opens at 4631 Orchard Street, you can drop donations off at Habitat's current location at 144 N. Antelope Valley Parkway, or they can come pick up your bigger items.