Hagel confirmation hearing begins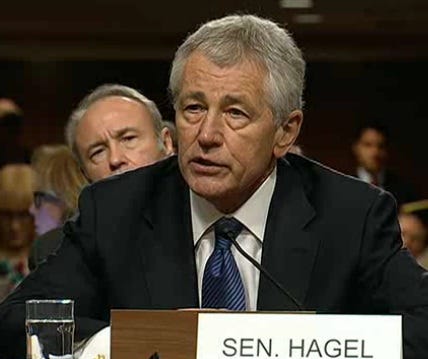 Posted By: KLKN Newsroom
8@klkntv.com
WASHINGTON (AP) _ President Barack Obama's nominee for defense secretary is defending his views of the military and global threats.
At his confirmation hearing on Thursday in Washington, former U.S. Sen. Chuck Hagel of Nebraska told senators that America "must engage, not retreat in the world.'' He says his record is consistent on that point.
The 66-year-old decorated Vietnam combat veteran would be the first former enlisted man to become defense secretary. He would be the lone Republican in the Obama Cabinet if the Senate were to confirm him.