Hagemann Named Big Ten Pitcher of the Week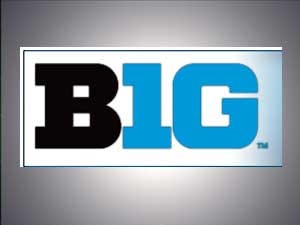 Senior right-hander Ashley Hagemann picked up her second weekly award of the season, as she was named the Big Ten co-Pitcher of the Week on Monday. Hagemann was also selected as the Big Ten Pitcher of the Week on March 19.
Hagemann was honored after an outstanding performance in Nebraska's three-game sweep of Illinois last weekend. Hagemann appeared in all three games, posting a 2-0 record with a 0.47 ERA. She allowed only one run and just three hits in 15.0 innings against the Fighting Illini, striking out 16. In the series opener, Hagemann threw her first career no-hitter, striking out 11 and allowing only a pair of walks. Her performance marked the first no-hitter by a Husker since 2008. Hagemann then tossed 2.0 innings of scoreless relief in game two, before firing a two-hitter in the finale. On the weekend, Hagemann held Illinois to an .063 batting average and did not allow a hit in 13 of the 15 innings she pitched.
A native of Elkhorn, Neb., Hagemann has won four weekly awards in her career. In addition to becoming the first Husker softball player to claim two Big Ten weekly honors, Hagemann was named the Big 12 Conference Pitcher of the Week in both 2009 and 2011. Hagemann and her Husker teammates close out a four-game homestand on Wednesday at 6 p.m. against Creighton.