Hallam receives good news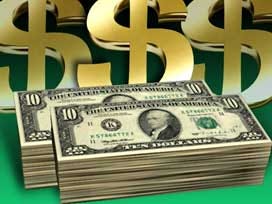 By: Kali Nicole
knicole@klkntv.com
Hallam residents say they've gone through enough heartache this last decade. They've been working non-stop for months to keep their post office open.
Up and down the streets of Hallam, it appears small town living as usual. Except eight years after that devastating tornado that virtually wiped out that village. Residents say, it's still not normal, with a population cut in half.
"A lot of people left after the tornado so one of the strengths they're working on here is trying to rebuild and expand so losing a post office would devastate their goals," said Lynn Manhart of Hallam.
Right not, the post office building sits in the center of town. It's the sub-station for socializing. The Hallam business corner stone, and the reason 90 percent of residents signed a petition to keep it operating.
"It's a brand new building, only three years old. It doesn't make good business sense to me," said Manhart.
The post office was one of 3,700 rural, low-revenue ones set to close later this month. "We mail a lot of loan papers to our customers. If I had bigger sized envelopes I can't just drop them in the box, I need to go there and have her weigh them for us or certified letters I need to go there. You can't just do that by driving ten miles to Firth," said Mark Simonson with First State Bank.
But strong opposition from communities like Hallam led the Postmaster General to announce Wednesday, the offices will stay open. For the next two years, the Hallam post office will even operate at the same capacity. But by 2014, they and around 13,000 other rural offices will be open only two to six hours a day.
It's set to save a half billion dollars annually. For Hallam residents, while it may not be ideal, they say it's great weight lifted off their shoulders. Without changes, the postal service says they would've lost $21 billion by 2016.