Harlem Globetrotter Talks Bullying Prevention at Lincoln School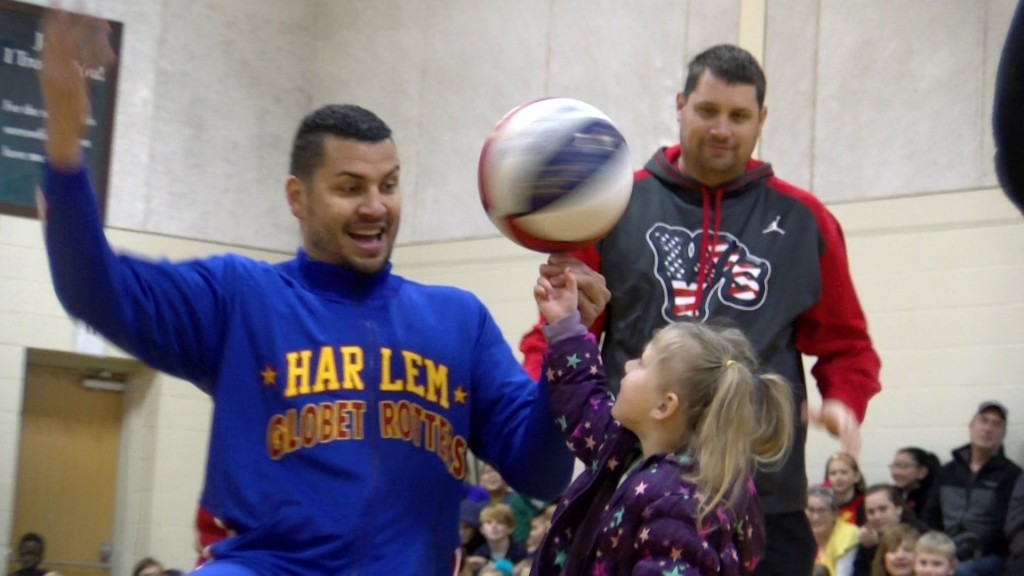 Posted By: Bayley Bischof Channel 8 Eyewitness News
It was with energy and excitement that Harlem Globetrotter Orlando "El Gato" Melendez spoke about bullying, sharing the Globetrotter's ABC's of Bullying Prevention with students at Cathedral of the Risen Christ School.
Melendez has been playing with the Globetrotters for five years, he said he's spoken to nearly 400 schools about bullying every year.
"Bullying is something that is so bad nowadays and it's getting worse because of social media and for us to attack that and to talk to kids personally is a good way for us to give back," Melendez said.
The ABC's of Bullying Prevention Focus on action, bravery and compassion, the goal is not only to stop bullies, but help students respond to being bullied.
Second grader Olivia Wagner says she learned a lot.
"He taught us to stand up for yourself, even if someone tells you you're bad, just stand up for yourself and walk away," Wagner said.
Jeremy Ekeler, principal of the school says these lessons are so important to students success and safety.
"Here at Cathedral we do a really good job talking to students about the way they should treat each other. So to bring Orlando here, Harlem Globetrotters to hear about it from a new voice, and a fresh perspective I think is vital," Ekeler said.
But the students had plenty of fun, too.
"He was pretty awesome," Wagner said. "He did a lot of cool tricks and trying to do a hoop backwards with just looking at his phone. He was awesome."
The Harlem Globetrotters are performing at Pinnacle Bank Arena this Friday, here's the link for tickets: