Hasting man found not guilty of murder by reason of insanity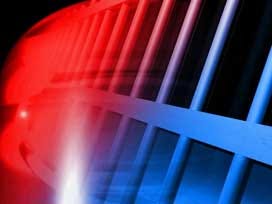 By: Channel 8 Newsroom
8@klkntv.com
HASTINGS, Neb. (AP) A man who was found not guilty of a Hastings murder by reason of insanity must remain in the state psychiatric hospital.
A judge made the ruling Tuesday at the annual review for 36-year-old Jayson Garett.
Authorities say Garett has a bipolar disorder and was in a manic phase when he stabbed to death 45-year-old Daryl Peed at Peed's home on March 27, 2004. Authorities say the two men didn't know each other.
A hospital staff psychiatrist testified Tuesday that Garett had made progress but concerns remain.