Hastings man dies after being hit by train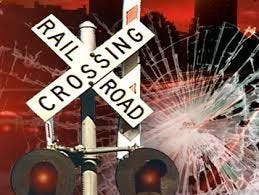 By: Channel 8 Newsroom
8@klkntv.com
A Hastings man has died after being struck by a train late Friday evening or early Saturday morning.
According to the Adams County Sheriff's Department, Dominique D. Lopez, 27, of Hastings, was found next to the Union Pacific tracks west of Hastings. Around 4:00 a.m. Saturday, Union Pacific Railroad reported a person laying next to the railroad tracks between Baltimore Ave. and Marian Road in Adams County.
Hastings Fire & Rescue and Hastings Rural Fire both responded. Lopez was pronounced dead at the scene by the Adams County Coroner.
Family has been notified. The death is under investigation.