Hastings man sentenced for sexually assaulting boy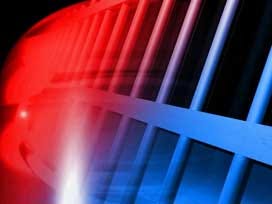 Posted By: KLKN Newsroom
8@klkntv.com
HASTINGS, Neb. (AP) _ A 42-year-old man has been given 30 to 35 years in prison for raping a 9-year-old boy in Hastings.
A jury convicted Luis Gonzalez-Hernandez in May of first-degree sexual assault of a child. He was sentenced on Monday.
The boy testified that Gonzalez-Hernandez was staying with the boy's family in Hastings in September last year. The boy says he was home alone with Gonzalez-Hernandez when the man grabbed him, carried him into a spare bedroom and raped him. The boy says his mother came home and found the two of them in bed together. Gonzalez-Hernandez testified that he had fallen asleep that day and awoke to find the naked boy in bed with him.