Havelock Avenue gets revamped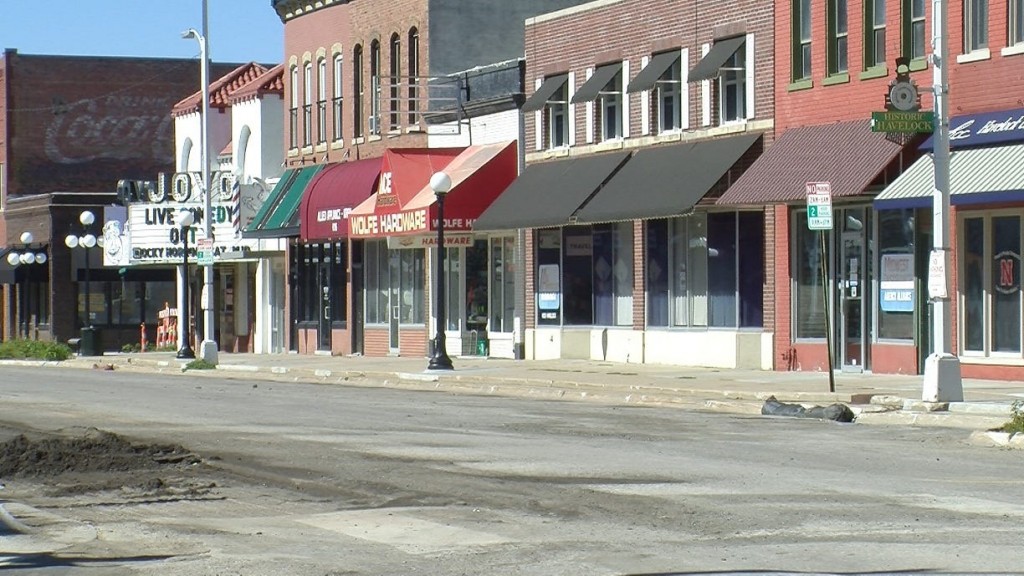 By: Jenn Schanz
jschanz@klkntv.com
It has a feel of an old downtown; local business owners describe Havelock as a tiny, close knit community, one in desperate need of a makeover.
During a press conference Monday morning, Mayor Chris Beutler noted Havelock as an area of special attention when it comes to improvement.
"As mayor it's my job of course to see that every part of our community has the infrastructure necessary for success," said Mayor Beutler.
Right now, Havelock is closed from Touzalin to 70th for resurfacing, but there's a lot more in store.
There will be a water main replacement, some streetscaping including new plants and signs, and new facades for 22 properties along the main stretch, as part of the Havelock Facade Program.
"It's really nice, it's long overdue, and it's a chance for most of the business owners to get some help doing it," says Dave Wolfe.
He's part of the four–generation family that runs Ace Hardware on Havelock.
It's part of the Havelock Facade Program, something Mayor Beutler says has sparked private and public investment in nearly 85 percent of eligible properties in the area.
"Downtown's awesome, I get down there regularly, it's really nice, and with our new street signs and sign on the highway, and everything that's going on in the Havelock area, it's just as exciting," says Wolfe.
Mayor Beutler says some of the improvements we've seen in the Havelock area over the past couple years are proof of the positive impact that city projects have across the community.
There are several other infrastructure projects in the works right now, including two three-story buildings south of Holdredge between 34th and Idylwild Blvd, and a city wide street rehabilitation project and ADA ramp reconstructions. For more information on the city's infrastructure projects, visit www.lincoln.ne.gov.