Haverkamp granted commutation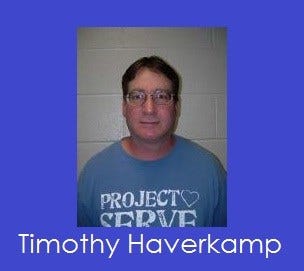 Posted By: Jenn Hatcher
Jhatcher@klkntv.com
LINCOLN, Neb. (AP) _ State officials have commuted the lifetime parole sentence of a Nebraska man who participated in two cult-related murders in 1985.
The Nebraska Board of Pardons voted unanimously Tuesday to grant 52-year-old Timothy Haverkamp's request to end his parole supervision. Haverkamp was paroled in 2009, after serving 23 years in prison.
Haverkamp was convicted of second-degree murder for his role in the torture and murder of James Thimm, a fellow cult member, at a farm near Rulo. He pleaded guilty and testified against cult leader Michael Ryan, who remains on death row.
Esther Casmer, chairwoman of the state parole board, says Haverkamp has shown exemplary behavior and earned the rare privilege of only having to check in with his parole officer every six months. Haverkamp's parole will end later this year.