Headed to Europe this summer? Make sure you're immunized.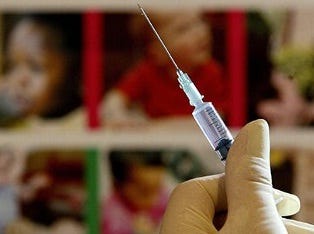 The health dept. reminds travelers headed to Europe to be immunized against the measles.
The Lincoln-Lancaster County Health Department advises those traveling to Europe this summer to be immunized against measles. According to the Centers for Disease Control (CDC), more than 37,000 measles cases were reported from Europe in 2011, and France, Italy and Spain were among those hardest hit. As of late April, 1,279 suspected measles cases have been reported In the United Kingdom, site of the 2012 Summer Olympics. That compares to 1,083 measles cases reported in the United Kingdom in all of 2011.
In 2000, measles was declared eliminated in the U.S. due to high vaccination coverage and effective public health response. But travelers who have not been vaccinated are at risk of getting the disease and spreading it to their friends and family members. Measles is one of the most contagious diseases, and even domestic travelers may be exposed on airplanes or in airports.
Because of the risk, those traveling should visit with a doctor to make sure their immunizations are up to date. Those who cannot show they were vaccinated as children and who have never had measles should probably be vaccinated.
The first dose of measles vaccine is routinely recommended at age 12- to 15- months in the U.S. However, it is recommended that children traveling outside the country get the vaccine starting at age six months.
The only vaccines against measles available in the U.S. are the measles-mumps-rubella (MMR) and the measles-mumps-rubella-vermicelli (MMRV) vaccines. MMR has been used safely and effectively since the 1970s. A few people experience mild, temporary adverse reactions, such as joint pain, but serious side effects are extremely rare.
For more information: http://wwwnc.cdc.gov/travel/destinations/united-kingdom.htm