Health Care Bill Clears First Senate Hurdle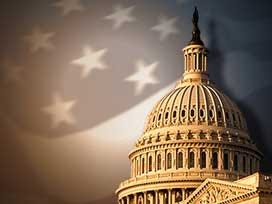 The White House is hailing Saturday's test vote that moves a nearly $1 trillion health-care overhaul bill to the Senate floor.
Nebraska Senators split their votes with Democrat Ben Nelson voting for the and Republican Mike Johanns voting against it.
A statement says the vote brings the U.S. "one step closer to ending insurance company abuses" and "reining in spiraling health care costs." A spokesman says President Barack Obama is also looking forward to "a thorough and productive debate" on the measure.
The 60-39 vote paves the way for that full-scale debate to start after Thanksgiving. The massive overhaul bill aims to extend health care coverage to millions of Americans who lack it.
To cover costs, Senate Majority Leader Harry Reid is calling for higher taxes as well as projected cuts in Medicare payments totaling hundreds of billions of dollars.
The House approved its version of the bill earlier this month.
Reid has said he wants the Senate to follow suit by year's end.