Health care heats up in the Legislature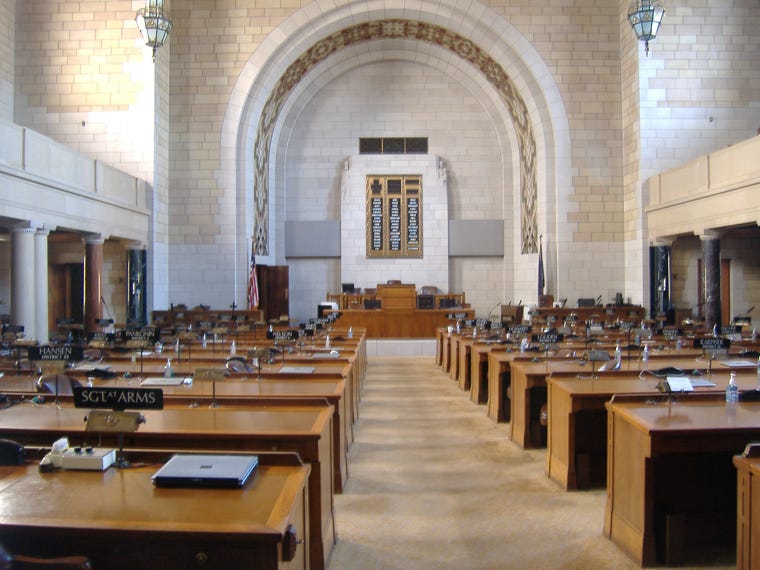 By: Hannah Paczkowski
hpaczkowski@klkntv.com
On the 58th day of the Legislature, health care was a hot topic of discussion.
"These kids matter, families who are struggling with cancer, kids who are struggling with allergies or autism, these families matter," Sen. Sara Howard said.
Lawmakers passed a bill that improves coverage for many children. It includes rehabilitative services for children who have Autism and allows up to 25 hours a week of covered therapy until the person turns 21.
The bill also allows coverage for oral cancer drugs, like chemotherapy, and coverage for a special formula for babies with allergies.
"We've had a wonderful day today and we're only halfway done," Howard said.
Senators weren't quiet about one subject, eye care.
"Our constituents who are uninsured have no other avenue to go for care had doctors say 'no' because of this bill. That really disgusts me," Sen. Jeremy Nordquist said.
"You can tell your constituents don't bring that mess to me unless they bring it to me to my face!" Sen. Ernie Chambers said.
Howard introduced a compromise amendment giving optometrists full prescribing authority of medications and the ability to perform injections if the patient goes into shock.
Both bills are moving on to final reading, and if they pass that, they're in the governor's hands.