Health Report: NICU Healing Garden brings peace to preemie moms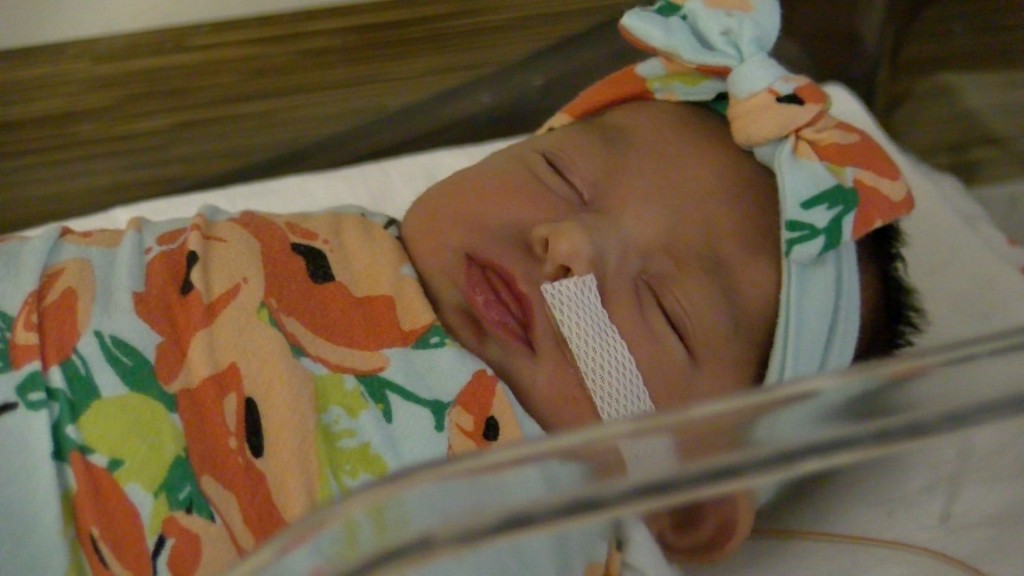 Posted By: Bayley Bischof Channel 8 Eyewitness News
Three weeks ago Paisley Jade Ernesti entered this world.
Her parents had been anxiously awaiting her arrival for months, but said they weren't expecting her quite this soon.
"I went in for my typical appointment and found out that I was in severe preeclampsia and would potentially be having her in a few hours," Morgan Ernesti, Paisley's mom said.
She was born five weeks early. Immediately whisked off to the NICU because her lungs weren't fully developed and she couldn't eat on her own.
Since then, Paisley's mom Morgan Ernesti has spent at least 14 hours a day in Paisley's little room in the NICU.
"You never think you would go that early," Ernesti said. "You just take it one day at a time. We're just lucky to have support from family and friends and our faith has been very important to us during this time as well."
It isn't easy, but one thing that helps is the NICU Healing Garden.
It's a rooftop garden, with plants and seating areas for NICU families.
"It gives you that breath of fresh air, whether it's five minutes or two hours to just step outside and relax and kind of pull yourself away from the situation," Ernesti said.
Laurie Ketterl, nurse manager for the NICU said they've had the garden for almost two years, after a parent suggested they add a place to get away.
The best part of the garden is it's just a few steps away from the baby's rooms," Ketterl said.
"Some of the parents have made comments that they feel that they're ya know kind of locked in here," Ketterl said. "And with the garden they can step out and get fresh air, it's really invigorating for them and they don't even have to leave the unit."
She says families can be in the NICU with very small, and very sick babies.
Some stays can extend more than 100 days, so having a place to have a breath of fresh air and a moment of peace can go a long way.
"They can actually get out of their room, go outside and come back in," Ketterl said. "Plus it's allowed them to have a little bit of fellowship when they're out there with other parents, they can support each other, they know what they're going through."
She said it's also beneficial for the nursing staff in the NICU to have an escape when they're faced with tough situations, and infant loss.