Healthcare debate continues one year later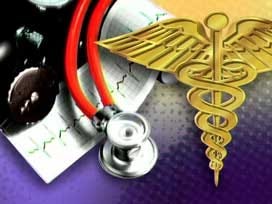 A year later, the debate over healthcare reform continues. The federal reform is not getting high marks from at least one organization, which it says your premiums may double within the next 10 years.
To Michael Tanner, the cost of healthcare reform is much more than the promised $950 billion. He says, "Premiums were going to double in the next six to ten years if we hadn't passed this bill, according to the Congressional Budget Office. But having passed this bill the CBO says premiums are still going to double in the next six to 10 years."
Tanner works for the Cato Institute out of Washington, D.C. The Platte Institute here in Nebraska asked him to speak on what he calls the real costs and consequences of healthcare reform.
They're costs that Jennifer Carter from Nebraska Appleseed says will return our healthcare system to focusing on health. She says, "It also focuses on primary care, so the idea is we're trying to get more people in the door early, before they're really sick so that we can address these things earlier on, which saves a lot of money."
Tanner says the healthcare reform law doesn't deliver on promises of universal coverage and keeping existing plans. "I don't think anybody believed that the healthcare system was working before healthcare reform bill came into effect. The question is whether or not this particular reform is going to bring down costs and expand coverage the way we wanted it to."