Healthcare Facts v. Fiction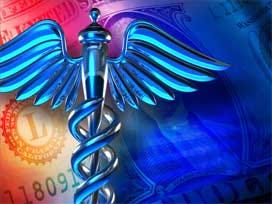 Unanswered questions and widespread rumors have taken centerstage as congress struggles to pass a new healthcare plan.
Right now, there are four different versions that have been approved by congressional committees.
With all the different versions, it's hard to separate fact from fiction.
What do you know? That was the first question that we asked about the healthcare plans.
The first thing many people said was that President Obama's is a socialized plan intended to provide more people with healthcare.
So, is President Obama offering socialized medicine?
ABC's Medical Editor Dr. Timothy Johnson says the president is advocating a combination of government regulation and private competition. He says the government will never own and operate hospitals.
Another controversial claim is whether the government will create death panels to decide whether some seniors and children should receive medical care.
Johnson says he doesn't know where this came from other than an optional service known as "advanced care planning consultation" that would allow patients would discuss subjects like end-of-life care with their doctors.
Johnson says that the so-called advanced care planning provision allowing patients, who want it, to have a consultation with their health care profession. "I stress it's entirely voluntary. I think when seniors find out what this is really about they'll welcome it."
Another big question asks if the plan calls on tax payers to pay for abortion?
Johnson says this one is unclear. He goes on to say none of the bills say abortion should or could be paid for with tax dollars, but there is an amendment in one that prohibits that.
We also asked people what matters most to them.
Most said it's taking care of our children.
Senator Ben Nelson said he will be traveling to Nebraska to find out what you think about the plans in the next few weeks.
If you want more information about healthcare plans, visit www.whitehouse.gov/realitycheck