Healthcare Rally in Lincoln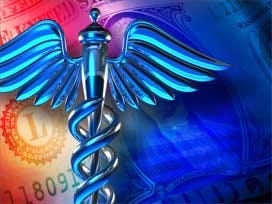 Hundreds of Nebraskans gathered on the capitol steps tonight for a rally on healthcare reform.
A White House official was there and a few protestors showed up as well.
The steps of the capitol were packed with people, from all over Nebraska, many telling their stories of why they think reform is needed. It wasn't until the end when things turned a bit tense.
Rally Participant Susy McMahan says, "We want real change. We want it affordable. We want it for everyone and we want it accountable."
Nick Rathod, a White House official and a native Nebraskan, was there to clear up some of the rumors. "There's a lot of misinformation going around and I want to make sure I cut through that and give people an understanding of what we're trying to do."
So, here's what he says they're trying to do.
They want to prevent insurance companies from not covering pre-conditions and disallow them from kicking people off their plans.
They want to lower prescription drug costs, and invest in preventive care, like cutting out co-pay for a check up.
Rathod says, "there's no secret plan for the government to take over the system. It really is about reducing costs and holding insurance companies accountable."
Despite the hundreds in support of the president's plan, there was a handful against it.
One protester, Louis Gediz, says, "big government is the worst thing. It's basically the government telling us how we have to run our lives and how we can live out lives."
Rathod says he'll take the stories he's heard in Nebraska back to the White House and the president.
Congress will be back in session after Labor Day, Rathod says he's confident they'll be able to get healthcare done by the end of the year.