HealthWISE: Study on E-Cigarettes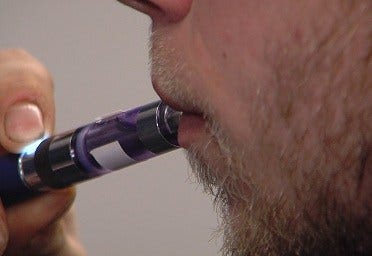 Posted By: Vanessa Brown
In a Channel 8 Eyewitness News special series HealthWISE, we're keeping you informed about medical issues, affecting our community. The first topic is E-cigarettes. Here's what you should know to stay "health-wise."
Dr. John Trapp, a Lincoln pulmonologist, says we need to be careful with this new technology.
"To assume they're safe is incorrect, we just simply don't know," Dr. Trapp said.
Electronic cigarettes have been igniting debate in recent years and they're currently the focus of several studies. A recent one, published this month in "The New England Journal of Medicine" raises concerns over what's really in those vapors.
As opposed to the tar found in traditional cigarettes, e-cigs contain propylene glycol, glycerol or both, plus nicotine and flavor. The Journal notes that high levels of "vaping" can produce formaldehyde-releasing agents, reaching concentrations higher than those of nicotine. The affect this has on the respiratory tract is unknown.
It's important to note – the researchers found formaldehyde only when the e-cigarettes were set at their highest levels, not low levels. According to NPR the american vaping association was quick to dismiss the findings, possibly because many people may not heat the liquid at the highest setting.
Dr. Trapp says he's concerned about the popularity among youth. He says a number of medical societies met over the summer to talk about the need for more studies and possible regulation.
"What we don't know about electronic cigarettes are what these chemicals that you vaporize inhale, what they will do to you over the long-term," Dr. Trapp said. "Right now, we really don't know, are they safer? Or as safe? Or less safe than combustion cigarettes?"
As of April 2014, Nebraska banned the sale of e-cigarettes to minors.The FDA is still deciding how strict regulations should be.
To read more on The New England Journal of Medicine's study click here.
Be sure to watch each Tuesday, Wednesday and Thursday at 10 p.m. throughout February for our "health-wise" segments.