Hear from someone who's been there: A look at juvenile drug use in Lincoln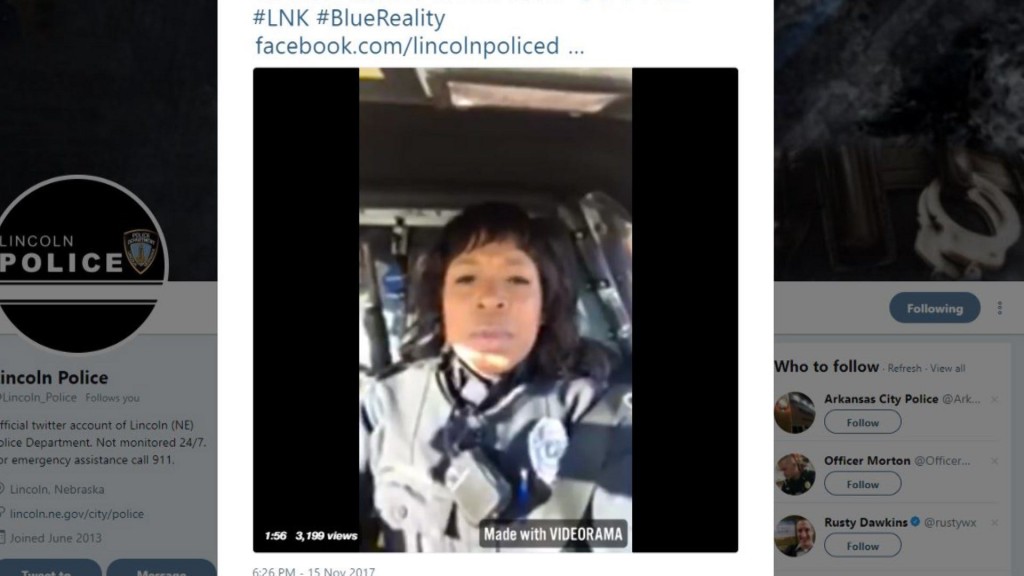 Posted By: Bayley Bischof Channel 8 Eyewitness News
It started with a call to transport a 15 year–old to a detention center.
Lincoln Police Officer Chassidy Jackson–Goodwin was so moved by his story; she took to Twitter to raise awareness.
She told me his story:
"Been using drugs since I was 9, and had used everything except heroin and crack and that his mom was in and out of the penitentiary, his father was involved in and out of jail and involved in gangs and had recently committed suicide," Jackson-Goodwin said.
"The sad reality is that this is something our kids here in Lincoln and all around the country, all around the world deal with and unless you meet them and get to know them it's something you would never know," Jackson-Goodwin said.
But she's right. It happens often.
In the last two years almost 1000 kids have been arrested for drugs," LPD Narcotics Investigator Emily Noordhoek said.
"The first question I ask them is how old were you when you first experimented with drugs and what type of drug did you use– and a lot of people give me answers that they started at a very young age," Noordhoek said.
Officer Noordhoek says teens use drugs out of curiosity, peer pressure, or to cope with tough situations.
Jordan blithe knows this all too well.
He started using drugs at 12 after his mom died.
"A friend asked me if I wanted to leave school one day because I was about to cry and we went down and smoked some weed and I remember that feeling of not having to answer the questions. It was better than facing it," Blithe said.
So for the next 13 years that's how he handled his pain.
Smoking weed and drinking led to doing harder drugs and committing crimes.
Eventually he was caught.
He went through drug court
"I never came to terms with losing my mother," Blithe said. "I used for so long because of this pain, that's what it was– until I could finally get sober and I hadn't done that since I was 12."
Now Blithe has his own house where he lives with his son.
He works two jobs, just got a new car.
"We just put up our Christmas tree for the second time in my life– that's me and my son's," Blithe says.
Blithe's story is one with a happy ending.
And he shares at juvenile diversion classes, in hopes that they get the same.
"I don't want these kids, or even my kid– I don't want my kid to have to feel how I felt," Blithe said. "Or go through what I did, it took me so long to be happy and I don't want him to have to feel like that."
There are so many kids out there like Blithe, and the one Officer Jackson–Goodwin met.
"I think it's important to pay attention to what people are saying, something good can come from it," Goodwin-Jackson said.
And something good has come from that ride to the detention center…
Jackson–Goodwin has taken the teen under her wing, helping him get back on the right track– because he says he's ready to do the right thing.