Hearing date set for Nebraska voting complaint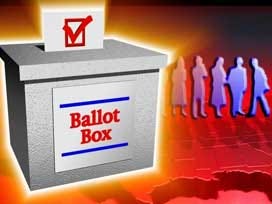 By: KLKN Newsroom
8@klkntv.com
LINCOLN, Neb. (AP) The Nebraska Secretary of State's office has set a hearing date for a voting-rights complaint filed on behalf of a blind woman. The group Nebraskans for Civic Reform submitted the complaint on behalf of Fatos Floyd, a Lincoln woman who requested access to an Automark ballot-marking machine at the Lancaster County Election Commissioner's office.
Federal law requires the machines at all polling places, but Floyd says she was unable to vote in early October because the equipment wasn't ready.
The hearing is set for Nov. 16 at 1:30 p.m. at the Nebraska State Capitol. State officials say the complaint is the first filed in Nebraska under the federal Help America Vote Act.