Hearing for Neb. bargaining bill spurs debate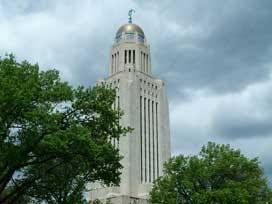 Cities, school districts, business groups and labor unions remain split over a proposal that would set concrete rules for a Nebraska commission that resolves public labor disputes. Officials from Omaha, Lincoln and the League of Nebraska Municipalities praised the bill (LB397) during a hearing Wednesday.
The Nebraska Association of School Boards said its members were divided. A union spokesman said his group accepts the measure, but questioned the need for it. Business leaders said it doesn't go far enough.
The bill by Omaha Sen. Steve Lathrop seeks to give the Commission of Industrial Relations guidance in public employee labor disputes. Lathrop's bill would require the commission to give preference to other cities or school districts in Nebraska when considering an appropriate wage, instead of making out-of-state comparisons, among other changes.