Hearing set for Nebraska gay marriage ban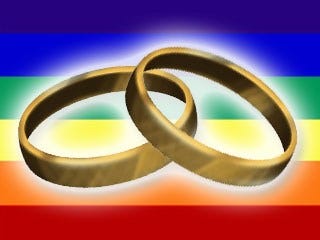 Posted By: Newsroom
8@klkntv.com
OMAHA, Neb. (AP) A federal judge will be asked Thursday to tell the state of Nebraska that it immediately must recognize same-sex marriages while a lawsuit challenging the state's gay marriage ban proceeds.
Last month U.S. District Judge Joseph Bataillon ruled against a state request to delay the lawsuit in Nebraska while the U.S. Supreme Court is considering the issue. The American Civil Liberties Union of Nebraska filed the motion for an injunction that would order the state to recognize same-sex marriages while Bataillon decides the case.
The lawsuit was filed in November by seven same-sex couples seeking to have their marriages recognized despite the state's ban passed by voters in 2000. The U.S. Supreme Court announced Jan. 17 that it would decide whether same-sex couples have a right to marry everywhere in America under the Constitution.
We will have a reporter in Omaha at the injunction hearing, we'll bring you the latest at 5, 6 & 10.