Heating bills increase as winter weather arrives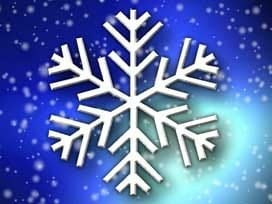 By: Megan Palera
mpalera@klkntv.com
Across the board, the Salvation Army is seeing an increase in people needing help. That's especially true when it comes to heating homes. They're dealing with more shut off notices and larger bills.
THe phones are ringing off the hook at the Salvation Army in Lincoln. "We just received another one when we were in the other room, so they're coming in constantly," said Development Director, Karen Cullinan.
Now more than ever, people need help paying for their utilities. Therman Greene now works for the Salvation Army, but two years ago, he relied on the organization to warm his home and his heart. "I sat down and talked to that lady and she told we can help you out and you'll find a job. I felt really good both inside and outside," Greene said.
The money coming into this building can only stretch so far. From December of last year through November of this year, the Salvation Army worked with over 970 families through its Heat Share program. That's a 25 percent increase from the year before.
Development Director, Karen Cullinan, worries it's only going to get worse. "People are out of work, not working the hours they use to and so they're kind of having to make choices as far as what bills they can pay and when," she says.
A majority of the heat share funds come from the Red Kettle Drive. In fact, it pays for half of the non-profit's budget every year. With less than two weeks to go until Christmas, it's only brought in 40 percent of the Salvation Army's goal. With more phone calls coming in every day, Cullinan doesn't know how long it will be before she'll have to turn people away.
Both Black Hills and LES have energy assistance programs in place to help their low-income customers pay their bill. The Salvation Army says every little bit helps and it only cost $0.22 to heat a home for one hour.