Heiman, Johnson Sign with Huskers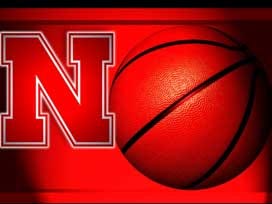 Posted By: Sports
Sports@klkntv.com
Courtesy: NU Media Relations
Lincoln – University of Nebraska Men's Basketball Coach Tim Miles announced that high school seniors Brady Heiman (Springfield, Neb.) and Xavier Johnson (Arlington, Va.) have signed National Letters-of-Intent to play for the Huskers beginning with the 2018-19 season.
"I'm really excited about both of these young guys," Miles said. "In their own way, they will add a great deal of value to Husker basketball."
Heiman is a 6-foot-11 center from nearby Platteview High School, where he is a four-year starter for Coach Tim Brotzki. A three-star recruit by Rivals, he becomes the first high school senior to sign a Letter-of-Intent with the Husker basketball program since the fall of 2001. As a junior, he was an honorable-mention all-state Class B pick by both the Omaha World-Herald and Lincoln Journal Star, averaging 15.7 points on 55 percent shooting, 8.9 rebounds and 4.8 blocks per game, as Platteview went 21-5 and reached the state tournament for the second straight year. He had seven double-doubles as a junior, including a 17-point, 11-block performance. Heiman burst on the scene as a sophomore, averaging 13.2 points, 10.2 rebounds and 7.7 blocks per game in helping Platteview post a 17-9 record and the school's first state tournament appearance since 2000. In the regional final, he had 18 points, 11 rebounds and 13 blocked shots and had seven games with at least 10 blocked shots, including a school-record 15 in one contests. He played his AAU basketball with the Omaha Sports Academy and Bob Franzese and chose Nebraska after receiving more than a dozen scholarship offers. He is also an excellent student, carrying nearly a 3.5 GPA. He is the son of Tracy and Erica Heiman.
"It has been great to watch Brady grow and develop his game over the last year and a half," Nebraska Coach Tim Miles said. "We've had a chance to know him well and see him play in AAU and in high school basketball and seen him experience a great deal of success in both areas. Brady is a well-coached young man who really knows the game. I look forward to him putting his excellent mind for the game and skillset to use for us over the coming years. People are going to love watching him grow and develop."
Xavier Johnson is a 6-foot-2 guard who attends Bishop O'Connell High School in Arlington, Va. A four-star recruit by ESPN, Johnson was one of the top-10 players in Virginia by ESPN, while Rivals and 247Sports both rated Johnson as a three-star prospect. 247Sports listed him as the No. 10 combo guard nationally in the class of 2018. As a junior, Johnson averaged 10.5 points, 4.2 rebounds and 3.4 assists per game for Coach Joe Wootten, as Bishop O'Connell finished with a 20-10 mark. Johnson's best performance as a junior was a 32-point, eight-rebound, four-assist outburst against Gonzaga Prep. Bishop O'Connell, which has produced recent point guard standouts Melo Trimble and Kendall Marshall, plays in the Washington Catholic Athletic Conference, considered to be one of the toughest high school basketball conferences in the country. Current Huskers James Palmer Jr. and Evan Taylor are products of the WCAC. Johnson is the fifth player NU has signed from the Mid-Atlantic region in the last three years. Johnson plays AAU ball for Team Takeover and Coach Keith Stevens, helping Team Takeover win The 8 Tournament in Las Vegas last July with a 16-point effort in the title game. He also helped his team earn a runner-up finish at the Peach Jam this past summer. He is the son of Michael and Lakesha Johnson, and Xavier selected Nebraska over Georgetown, Georgia Tech, Creighton, Washington and South Florida.
"I believe Xavier Johnson is one of the fastest players in high school basketball today, and he will make an immediate impact in our program," Nebraska Coach Tim Miles said. "I love his pace, speed and quickness and his excellent decision-making ability. He makes everybody better. The other thing that stands out most about Xavier is his competitiveness. He may be one of the most competitive people I have recruited in a long time. He's played at a high level in high school and with his AAU program, and he's been successful. Previous performance always bodes well for the future, and Xavier has always performed well against the best, whether in the Nike EYBL, Peach Jam or in Las Vegas when his team won The 8 this summer. I'm excited to get Xavier here and on the floor. He will bring an excellent dimension to the Huskers."
Name Pos. Ht. Wt. Hometown (Previous School)
Brady Heiman F/C 6-11 200 Springfield, Neb. (Platteview)
Xavier Johnson G 6-2 180 Arlington, Va. (Bishop O'Connell)