Heineman signs Nebraska school accountability bill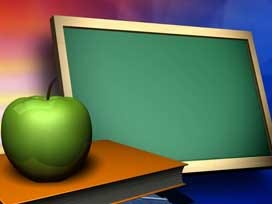 Posted by: KLKN Newsroom, 8@klkntv.com
(AP) Nebraska will send state intervention teams into poorly performing schools, under a bill signed into law.
Governor Dave Heineman approved the measure on Wednesday. The new law will set up an accountability system for Nebraska schools, and give the State Board of Education the power to designate "priority schools'' with low performance scores.
The system is a requirement for getting a waiver under the No Child Left Behind Act. The federal law requires that all students show proficiency by this year, an extremely high standard that most schools nationally have struggled to meet. Most other states have received waivers.
Speaker of the Legislature Greg Adams, a former high school teacher from York, says his bill is designed to help struggling schools, not punish them.
The bill is LB438.