Helen Boosalis Laid To Rest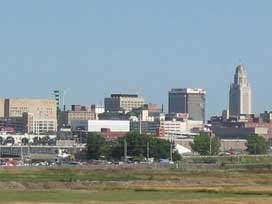 She was a trail blazer and Friday Helen Boosalis, Lincoln's first female Mayor was laid rest.
An advocate for the aging, the gay community and preserving Lincoln's small neighborhoods, at a time when very few people were…
At her service the theme, Helen Boosalis was a woman who left an impression.
It was a who's who of Nebraska's political world. From city council members to current and former US senators, there to remember a power player, who many said made waves, just by being herself.
"Helen didn't break the good old boys system and become the first woman elected Mayor to a city of more than 100,000 people by being timid," Sen. Ben Nelson said.
"She was a mother of more than a daughter she was a mother to causes and collections of people," Former Sen. Bob Kerrey said.
For Helen Boosalis there weren't many like her when she began her career more than 50 years ago.
Not only the nation's first female mayor of a large city, but the first to run in a woman vs. Woman governor's race, she lost to Kay Orr.
But mourners say her legacy is defined by what she won, but what she changed.
Boosalis is survived by her husband Mike and daughter Beth.
"She was always encouraging other women to get involved at all levels that was her lasting impact," Beth Boosalis Davis said.
Helen Boosalis was 89 years old.