Helicopter crash kills Blue Springs man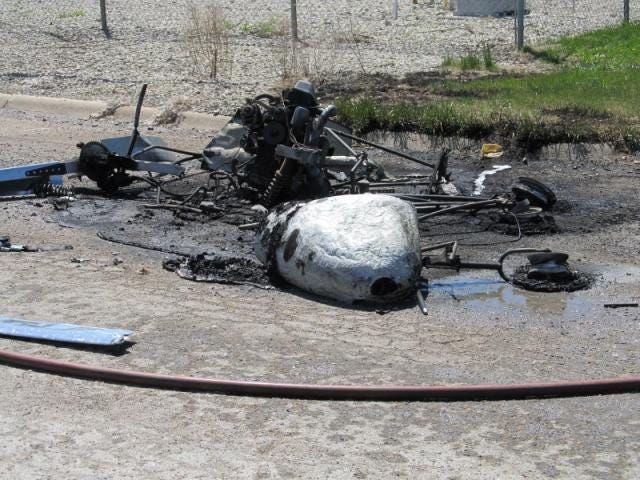 The Gage County Sheriff says a Blue Springs man was killed when his helicopter crashed in Blue Springs around 1:30 Tuesday afternoon.
The sheriff's office said 68-year-old Ernest Norris had attempted to take off in a single seated "Gyro" helicopter. Witnesses reported he failed to get enough altitude and lost control of the helicopter. Norris' chopper collided with a phone line causing the aircraft to crash on Walnut Street. The helicopter burst into flames and witnesses pulled Norris from the wreckage.
Norris was life flighted by Star Care to Bryan LGH West in Lincoln where he was pronounced dead shortly after his arrival. The FAA has requested an autopsy be completed. The case is currently being investigated by the Gage County Sheriff's Office and the FAA.