Helicopter Day at the SAC Museum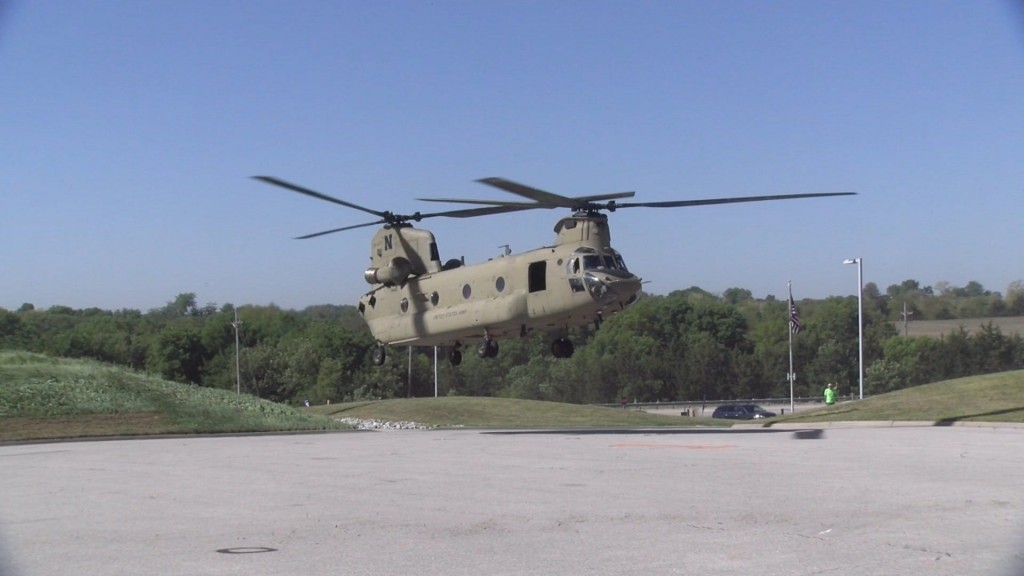 Posted By: Rachael Miner
rminer@klkntv.com
This isn't your typical landing zone.
Once a year the parking lot outside the Strategic Air Command and Aerospace Museum in Ashland turns into a landing strip for helicopters.
The Nebraska National Guard, State Patrol, Omaha Police Department, and several medical flight companies take part in the event.
The public got an inside look – climbing around inside the medical air crafts and learning how they operate like a hospital in the sky.

"You never know what you're going to get. The radio goes off and it's time to go to work. It's a totally different vehicle for transportation there's a lot of different safety things that go into play in a helicopter as opposed to a ground ambulance," said Mike Dvorak, a LifeNet Flight Paramedic.
Aside from the medical choppers, the Nebraska State Patrol showed off their aircraft.
The four blade, single engine helicopter is used for flying above traffic as well as in rescue missions and is even equipped with thermal cameras.
NSP Helicopter Captain Frank Peck hopes by looking inside the cockpit kids are inspired to join the aviation field, "It's a great career field for one and two just the general knowledge of it it's just fascinating. I think people are just fascinated by the flying aspect of it and you know just that different environment."
For some kids, the event gives them the opportunity to see aircrafts in a positive light, not just as something used for emergency situations.
"A lot of folks don't have an opportunity to come see us and see the aircraft outside of a disaster so it's nice to have a positive atmosphere around what we get to do," said Dvorak.