Henery on Groza Watch List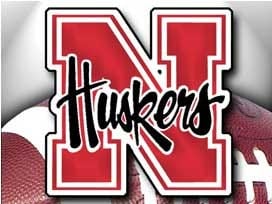 Senior Alex Henery continued Nebraska's impressive haul of individual preseason accolades on Friday, when he was one of 30 players named to the 2010 Lou Groza Award watch list.
The Lou Groza Award is presented annually to the nation's most outstanding place-kicker, and Henery was a semifinalist for the award last fall. A 2010 preseason All-American, Henery set a Nebraska record with 24 field goals in 2009 while earning second-team All-Big 12 honors from the league's coaches and the Associated Press.
In his career, Henery has made 50-of-57 field goals (.877), including 47-of-49 (.959) inside 50 yards. Henery is also 139-of-140 on career extra-point tries. He owns the Nebraska and Memorial Stadium record for longest field goal (57 yards against Colorado in 2008) and his 289 career points entering 2010 rank fifth on the Nebraska career chart.
Henery has totaled 110 points each of the past two seasons, good for eighth on the Husker single-season list. A third 100-point season this fall would move Henery to the top of Nebraska's career scoring list. He has also already tied an NCAA record with six career games with four or more field goals.
Last fall, Henery took over the Huskers' punting duties. He averaged 41.4 yards per punt but it was his ability to pin opponents deep in their own territory that made him a valuable special teams weapon. Henery led the Big 12 Conference with 30 punts downed inside the 20-yard line in 2009, including an impressive eight kicks inside the three-yard line. Henery also unleashed a 76-yard punt at Virginia Tech last season, a boot which tied for the fourth-longest punt in Husker history.
One of only three players nationally to rank in the top 50 in both field goals and punting average last season, Athlon magazine listed Henery as a third-team preseason All-America punter in 2010 to go along with his billing as a third-team preseason All-America place-kicker from the Sporting News and Phil Steele.
Semifinalists for the 2010 Lou Groza Award will be announced on Oct. 29, with finalists selected on Nov. 22. The winner will be announced live during the ESPN College Football Awards Show on Dec. 9.