Heroes recall saving young woman from burning car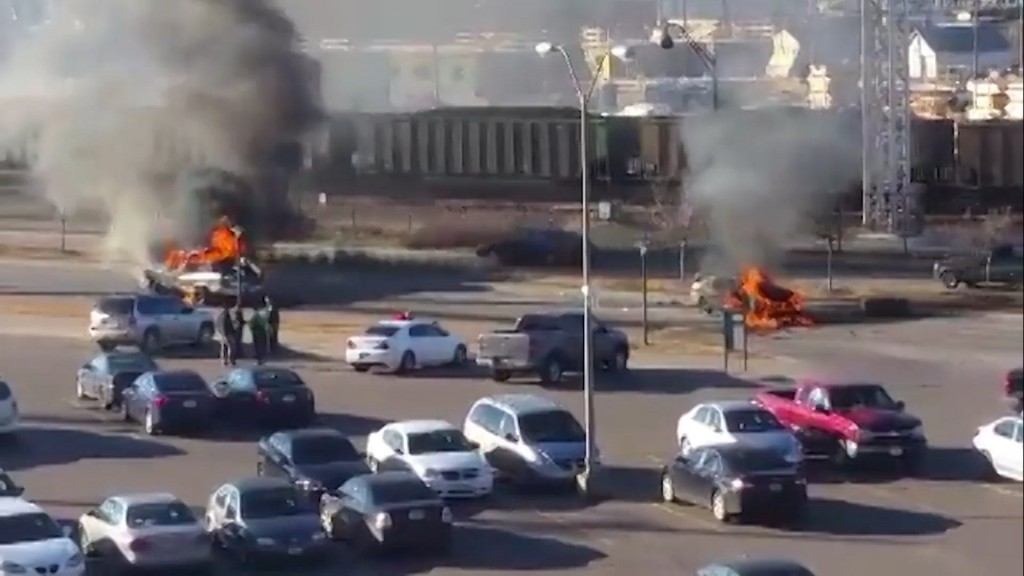 By: Laura Wilson
lwilson@klkntv.com
(Photo Courtesy: Samantha Ketteler)
A fiery crash last month in Lincoln could have been deadly.
But 3 heroes made sure a woman, trapped in her car, got out alive.
It happened in a matter of seconds–two cars collided head on, and went up in flames.
Two Lincoln police officers, on patrol, witnessed the entire thing through their rear view mirror.
"Looking back, we saw both cars on fire," said LPD Officer Briana Pallas. "So immediately, we knew we needed to act."
Once on scene, a witness told them there was a woman still stuck inside one of the burning vehicles. So, the two officers and that witness jumped into action.
"He ran from his car toward the car as well and he could hear the driver yelling," said LPD Officer Derek Dittman.
"We broke out windows to see who was in there and saw the driver was still in the vehicle. Along with the citizen, we were able to get the driver to crawl through the back seat and out of the vehicle," he added.
It was never a specific scenario officer Briana Pallas, who was barely two months on the job, had encountered in training. But the rookie says training has taught her and Officer Dittman to be prepared for anything.
"When you took it in afterwards, you just realized what an event it was. But during the time, you're just focusing on getting her out of the vehicle and getting her to safety," she recalled.
"Afterwards, I think the reality of the situation set in. It really showed you why we became police officers, getting the opportunity to help someone," she added.
Police say the witness who helped them deserved a lot of credit for saving the young woman's life.
"He ran up with us to the cars and stayed with us, regardless of being told that—for safety—he needed to get back," she said. "He helped us during the entire incident and he does deserve a lot of recognition for it as well."
The 19-year-old victim is still recovering in the hospital. Officers tell us, if given the chance, they're looking forward to formally meeting her and her family.