Heroes Visit Nebraska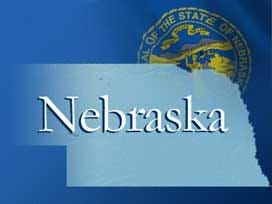 By: Melina Mathes
mmathes@klkntv.com
A small group of heroes is visiting Nebraska this weekend. Six crewmen from the USS Nebraska nuclear submarine stationed in Banger, Washington, have the chance to see the meaning behind what their ship is named after.
It's a chance to find out what Nebraska is all about. "To meet and interact with the community here, a community that supports us and that we also support," said 1st Class Sonar Technician, Benjamin Scott.
The Big Red Sub Club is a sponsor for the USS Nebraska and they brought the sailors here to experience the state. The sailors, who are from all over the country, kicked off their visit with something close to their heart. The sailors got a personal tour of the Cooper Nuclear Power Plant, but petty officer Reyes says this type of nuclear power is different than what he's used to.
"It wasn't what I expected the typical power plant to be based on something you see in like a cartoon or movie," Reyes said.
The big difference is that the Cooper Nuclear Power Plant uses river water, whereas the nuclear submarine uses sea water and the sub uses nuclear power for propulsion. Cooper focuses on just power, the power we all need to light our homes, but in the end the sailors say Nebraska feels like home.
They said the hospitality of the people in Nebraska make the state great, a few wondering if they should settle here in the future.
If you'd like a chance to visit with the sailors, the six crewmen are the grand marshals of the Applejack parade in Nebraska City tomorrow. They will also be touring the Arbor Day Tree Farm and watching the Husker game.