HHS Audit Released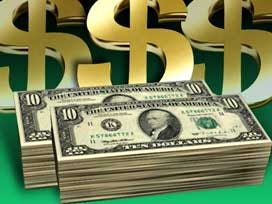 By: Ashley Harding
aharding@klkntv.com
In his report, State Auditor, Mike Foley, says that in an effort to privatize child welfare services, the costs to do so increased by 27 percent in two years.
Reading from an audit that took six months to complete and totaled out to more than 150 pages, Foley gave precise detail of each account he made in his investigation. The audit alleges that DHHS amended contracts of child service providers resulting in an increase of $25 million dollars.
Worse yet, Foley says there's no documentation to justify the hike. "In this case, literally we're seeing tens of millions of dollars that is being spent in contract amendments, and nobody can find a scrap of paper. There's no emails. Everything's gone," said Foley.
Kerry Winterer, the department's CEO says the increase is a result of negotiations made with the contractors. "Discussions and conversations with the contractors relative to maybe additional duties, add things that they needed to do under the contracts," Winterer said.
Also according to the audit, one of the five service providers was overpaid by nearly $4 million. As it turns out, that particular provider is now out of business. Again, he says it's relative to the contract. "We don't believe we've overpaid contractors. He's used Visinet, for example, as an overpayment. There were no payments made to Visinet that weren't provided for under that contract," continued Winterer.
Foley also noted at the meeting that the department's lack of cooperation is "among the worst ever encountered by my office."
Winterer disputes that claim saying his team cooperated fully. However, he says the department is not at war with Foley, and he's taking the auditor's suggestions to heart. "From this point forward, we're going to review and look at how we can do a better job in the whole financial documentation of what it is that we need to do," he said.