Hickman Woman In Need of Service Dog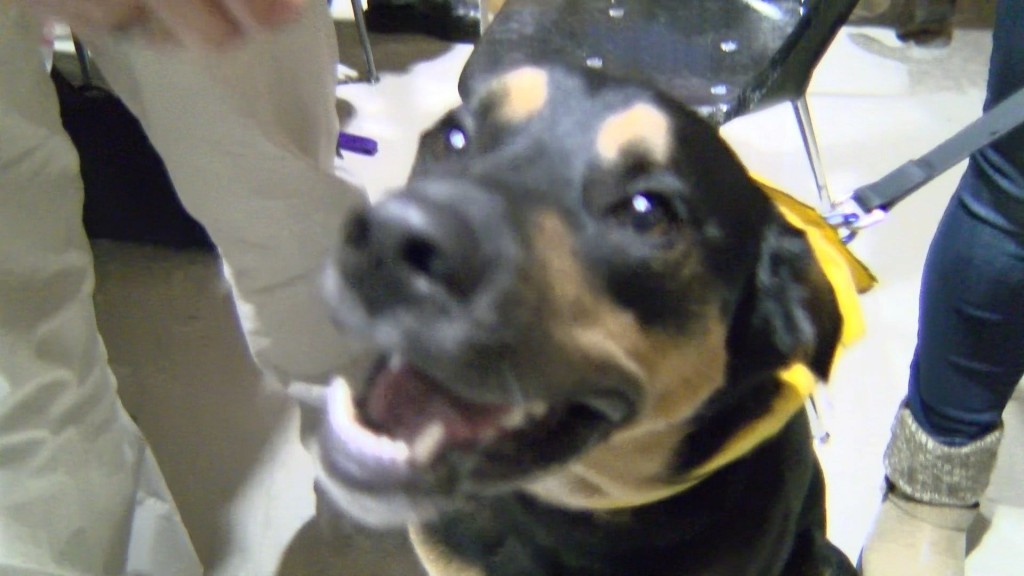 Simple tasks like getting the mail, loading the dishwasher, and even walking have become incredibly difficult for Lori Champion.
In 2006 Champion lost sight in her left eye and was diagnosed with multiple sclerosis.
As the disease has progressed, daily life has become a struggle, "I feel like I don't do much around the house. I feel like I don't contribute much," Champion said.
Hoping to gain some of her independence back, Lori and her husband Jon decided to get a service dog.
This would allow her the freedom to go out without having to fear someone not being able to help her.
"I get scared being out on my own that if I do fall how am I going to get back up and if I have a dog with me I won't have to worry about it because if I fall the dog can help me get back up," Champion said.
While a service dog would give Lori more independence it comes with a heft price tag of $14,000.
The couple started an online fundraiser at redbasket.org and is hoping the community will help the.
Champion is excited about the possibilities a service dog would bring, "Thinking about having a dog that I can take everywhere I go and I can live my life with and have all these adventures with is pretty exciting."
So far the couple has raised a little over $2,600.
If you'd like to donate here is a link to the fundraiser.