High School Kickoff Preview: York Dukes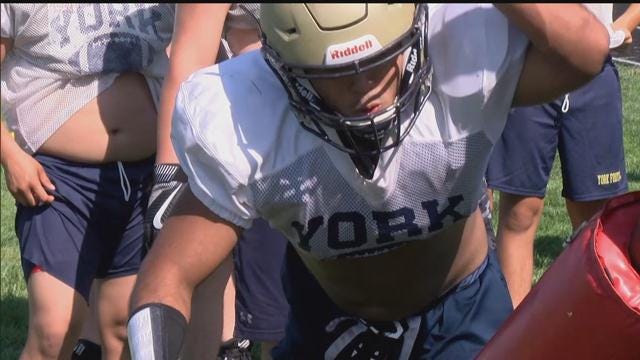 YORK, Neb. – Garrett Snodgrass. Noah Stafursky. Brady Danielson.
Some of the best athletes in York school history graduated after the 2018 football season ended in the state semifinals. Now, it's up to the next group of stars to carry on an unprecedented half-decade run for Dukes football.
But even though head coach Glen Snodgrass has built a consistent culture of winning, veteran players feel like some are doubting this team heading into 2019.
"We're still York, we still have a great culture out here," senior running back Jacob Diaz said. "We're still going to put in the work and we're still going to be a great team – a great program."
A relatively young team will have to learn how to win after struggling to find success as a group throughout the lower levels of football. Even so, a winning culture can bring out the best in strong athletes, a message Coach Snodgrass hopes will resonate with his players at every level.
"This is probably the first year in my career I've actually talked about winning," Snodgrass said. "I just always talk about the process and the effort and all those things, so I think they need to learn how to fight through adversity and come back and find ways to get it done."
Click the video for more.