High School Kickoff Previews: Aurora Huskies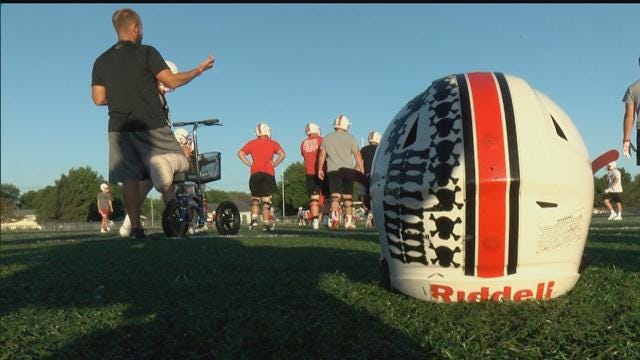 AURORA, Neb. – Nine months after hoisting the trophy at Memorial Stadium, the Aurora Huskies begin fall practice with a new hunger to get back to Lincoln.
Finishing 13-0 as one of the best teams in the state in 2018, the task ahead of Aurora includes replacing quarterback Baylor Scheierman, who broke Scott Frost's Class C-1 passing records a year ago. The Huskies will shift the focus of their attack this season.
"You know I don't think we're going to try and replicate exactly what the offense was last season," offensive lineman Ryan Marlatt said. "I think this year's team has a very different identity from last year's team."
Reshaping the identity of the Huskies includes adjusting to life with a target on their backs, something senior quarterback Trevor Dworak says is a departure from what life was like in Class B during his sophomore season.
"In Class B we had the target circled on people's heads to go get them, but now we have it on our back," Dworak said. "I think it's fun to have it both ways, but it's sure a lot of fun to have it on your back and always be ready for everybody's best game."
Click the video for more.