High school students encouraged to visit colleges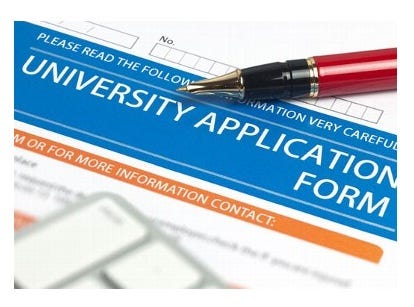 Posted By: Camila Orti
Corti@klkntv.com
It's officially college move–in week. But before students can get to college education leaders say visiting campuses is a crucial first step.
"It's an exciting time to compare colleges to see what's right for you," Governor Dave Heineman said.
The governor and higher education leaders met Thursday to encourage more schools to organize campus visits.
Governor Heineman said Cornhusker state is ranked 7th in the nation for its college–going rate.
"A key factor in sustaining and improving this ranking is for students to visit a college or colleges of their choice. The likelihood of a student attending college increases dramatically if that student has made at least one college visit," the governor said.
The University of Nebraska–Lincoln's Office of Admissions sees 12,000 people go through campus visits each year. And that's just high school seniors and their families.
How effective are those visits? Admissions says about 70 percent of seniors visiting UNL end up enrolling.
UNL tour guide Matt Moore says the younger we can get kids to start thinking about college, the better.
"By bringing them on campus, any campus, it gets them in the mindset of, hey I can be here one day, I can do this eventually. It allows them to start thinking that at an early age so they can plan in advance," Moore said.
And it's not just UNL. Doane College representatives say hundreds of high schoolers come to their campus each year for a variety of camps.
"The experience a student has during his or her first visit, which is what we're talking about, is so important because a student has to have a sense of belonging, right from the start," Doane President Jacque Carter said.
Another tip: When you're on a campus tour, don't be afraid to talk to some college students and ask them about their experiences.