High winds shut down I-80 in western Nebraska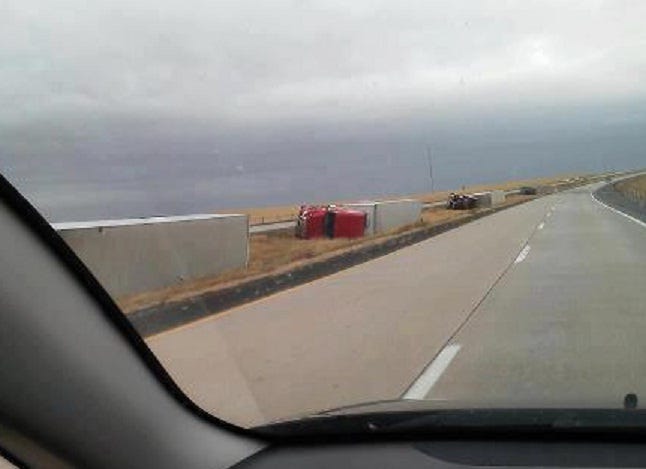 Posted By: KLKN Newsroom
8@klkntv.com
SCOTTSBLUFF, Neb. (AP) _ Portions of Interstate 80 and two other highways in western Nebraska are closed because of blowing dirt and strong winds.
The National Weather Service reported I-80 and Highway 30 west of Big Springs was closed early Thursday afternoon because of the wind, low visibility and at least one traffic accident. Nebraska Highway 26 from Lewellen to Ogallala was also closed due to reduced visibility. In Box Butte County, the sheriff's office says the wind blew over a semitrailer near Berea, about 10 miles north of Alliance.
The weather service says winds of 40 to 60 mph won't ease until late Thursday afternoon.