Higher gas prices may be coming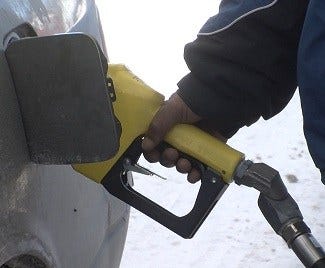 Posted By: KLKN Newsroom
8@klkntv.com
(AP) A lawmaker known as a tax-cutting fiscal conservative is urging his colleagues to pass a fuel-tax increase to help repair Nebraska's aging roads and bridges.
Sen. Jim Smith of Papillion argued Friday that the phased-in, 6-cent-per-gallon increase would help maintain roads for farmers, truckers and businesses.
The proposal would raise Nebraska's gas tax to 31.6 cents per gallon. The full tax would generate an additional $25 million annually for the state and $51 million for cities and counties. Nebraska's gas tax fell behind Iowa's for the first time in decades on Sunday when Iowa's gas tax rose.
Some opponents argue that Nebraska should find construction money by running the Department of Roads more efficiently. Smith says that won't be enough to bridge the gap.