Highlands pool closed due to safety issues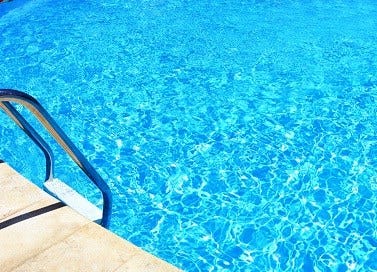 Posted By: KLKN Newsroom
8@klkntv.com
A problem with the paint has created safety issues and forced the immediate closure of the Highlands Pool, 5511 N.W. 12th Street. Parks and Recreation Director Lynn Johnson said the paint is prematurely flaking off or "chalking." When swimmers are in the pool the water becomes cloudy, making it difficult for lifeguards to monitor the safety of swimmers.
The pool will be drained today, and the basin will be scrubbed and pressure washed to remove loose paint. The basin will be painted later this week, and the paint needs to cure for about seven days before the pool can be refilled. Parks and Recreation Department staff anticipate that the pool will reopen on Monday, June 9.
Families and individuals with season passes to Highlands Pool will be contacted by Parks and Recreation Department staff and offered three options:
•
Return the pass and receive a full refund of the purchase price.
• Use the pass for the remainder of the pool season and receive a 20-percent refund of the purchase price.
• Use the pass for the remainder of the pool season and receive a one-third discount on the purchase of a 2015 pool pass.
Swimmers are encouraged to visit the two other northwest Lincoln pools during the Highlands closure – Belmont Pool at 12th and Manatt Streets, north of Belmont Elementary School, and Air Park Pool at 4000 N.W. 46th Street, north of Air Park Recreation Center. Highlands Pool passes are accepted at the other six neighborhood and community pools. During the closure, the additional fee to use Star City Shores will be waived for those with Highlands Pool passes.
City pool basins are generally painted on a three-year cycle, and the condition of the paint is evaluated at the end of each pool season. The paint at Highlands Pool is going into its third season. Environmental conditions could have shortened the useful life of the paint surface.
"We apologize for the inconvenience that the closure of Highlands Pool creates for pool patrons," Johnson said. "The safety of swimmers has to be a primary concern. We appreciate the patience of children and families in the Highlands neighborhood as we work to get the pool back into service as quickly as possible."
Information about hours of operation, admission fees, and programming at Lincoln's nine public pools is available at parks.lincoln.ne.gov, or by calling 402-441-7487 and selecting option "4".