Hispanic community reacts to Fremont vote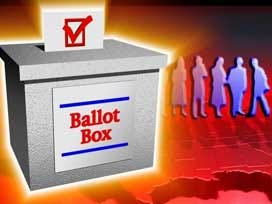 Fremont, Nebraska is now at the forefront of the nation's immigration debate.
People there passed an ordinance to ban hiring or renting to illegal immigrants. Now that the ordinance passed, the town is talking about what it means for Fremont's future and for the Hispanic people to live there.
At the local Mexican food market in Fremont, election results are the hot topic at the register. Carla Figueroa says, "it makes it feel like it's a crime to be Hispanic rather than something we should be proud to be. Here I am, a U.S. citizen. I was born here but it will still affect me. "
Figueroa doesn't want to feel like an outsider in town. She worries businesses won't hire Hispanics because the ordinance requires them to check employee's immigration status.
Senator Charlie Janssen wants the ordinance to set an example for the future. In the next legislative session, he plans to introduce a statewide bill similar to this ordinance. He says a state law would take the financial burden off Fremont, which will soon face a lawsuit from the ACLU. He says, "[I] wish it wasn't my community that had to step up and do this, but I'm happy they voted and said, 'let's do this, let's take it to the next level. We know it's an issue in Fremont and an issue in our state.'"
Bob Chapman has called Fremont home for 55 years and wants immigration reform but says it should start in Washington, not the small town of Fremont. "There are people here that shouldn't be here and I don't know what we can do about it but I don't think this is the way to handle it."
If lawsuits don't stop the ordinance from going into effect, the county clerk will present the results to the council at their next meeting on June 29th. The ordinance can take effect 15 days after that.