Holiday Blood Drive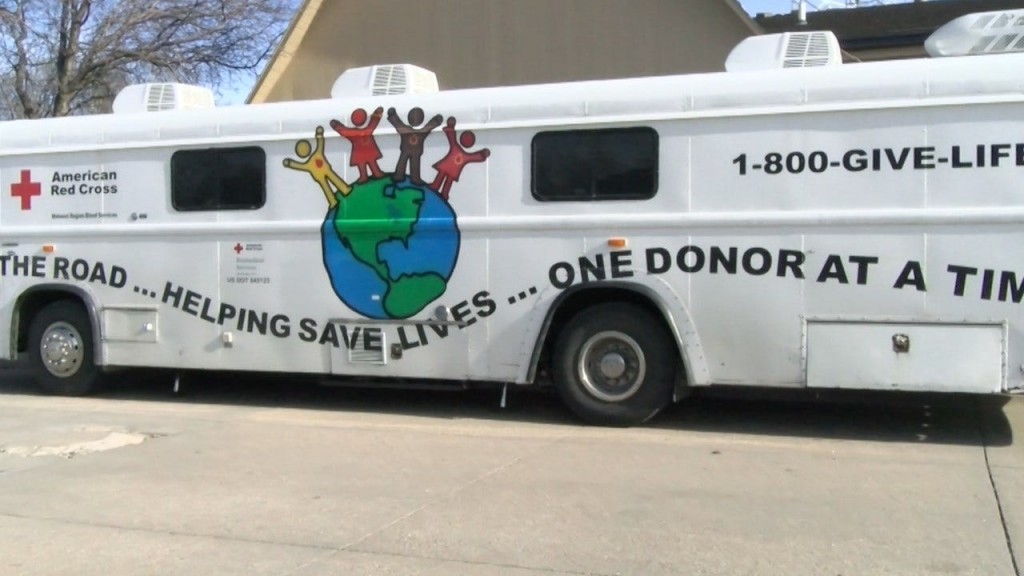 Posted By: Kelsey Murphy
kmurphy@klkntv.com
It's the gift that keeps on giving, blood donations.
We first introduced you to 15–year–old William Hind earlier this week. He's a freshman at Lincoln East High who loves to swim and just be with his friends. It's a life that's all possible because of blood donations.
"I was born with 75% of my heart and my heart is still facing backwards, that's the malrotation," William Hind, blood recipient.
William had his first open heart surgery at 3 months old, 15 years later and 10 more surgeries he owes his life to blood donors.
"They are saving kids lives and they are miracle workers I guess," Hind said.
The Holiday Blood Drive sponsored by Channel 8 kicked off at 11:30 Tuesday morning.
William stopped by the Channel 8 parking lot with a message to the donors.
"Thank you for saving lives," Hind said.
His story and appreciation left an impact.
One donor, a 61-year-old man, has never given blood before. He donated for the first time on Tuesday and he says he did it all for William.
"After all the operations and stuff it really isn't that much for me to go in and give blood so it is something I thought I would do for William," Steve Olsen, blood donor said.
He helped much more.
Red Cross Officials say the demand for blood grows this time of year, and that a small gesture can give a big reward, a life.
"We want to make sure especially around the holidays that's those patients don't have to wait for the blood they need," Katie Marshall, External Communications for Red Cross.
Every pint of blood donated can save up to three lives.
For more information on blood drives near you go to the American Red Cross website.
http://www.redcross.org