Home building slowly on the rise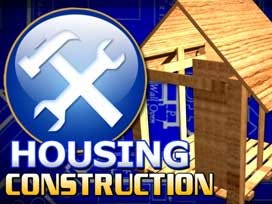 By: Ashley Harding
aharding@klkntv.com
The housing industry is starting to turn around. More people are starting to build their own homes nationwide and things are looking up here in Lincoln.
With the economy finally beginning to turn around and interest rates holding steady at 4%, it seems like a good time to build a home. Lois Hartzell, a homebuilder with Vistar Homes, says more people are feeling confident enough to start building. "People have learned to cut back and to save. And then the cabin fever; they're just ready to get into something new."
Numbers from the Home Builders Association show that in the last few months, the number of single family building permits has remained pretty steady. Housing officials say with the national housing industry improving, they expect to see those numbers go up.
Contractors, like John Edgerly, say they've already begun to see a turnaround. Edgerley works with Wellmann Plumbing Inc and says, "Last couple months here things have turned around. For a while, it was down in the slumps, so it was a little tough time, but we made it through it."
Hartzell says she's optimistic about the shift in the housing industry, but much more needs to be done. For example, during the month of June in Lincoln, there were 34 permits to build homes. In the early 2000's, there were more than 100 in the month of June. Hartzell says, "We have a long ways to go before we get back to where we need to be and get everyone working again."