Home Catches Fire For Second Time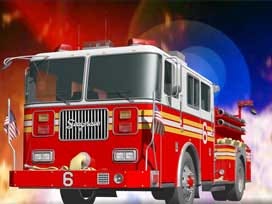 For the second time this weekend, a northwest Lincoln home caught fire.
Fire crews were called to a home on Christina court just before 1 o'clock this afternoon.
When they got there they found heavy smoke.
They put out fires in the basement and on the first floor.
Firefighters were called to the same house around 11 o'clock last night.
That fire caused 10 thousand dollars in damage to the home.
Investigators don't know the exact cause of today's fire.
Deputy Fire Chief Bruce Sellon said, "It seems to be electrical in nature but it's pretty preliminary in nature.LES crews were out here cutting the power at a nearby location because we could not kill the power in the house."
The family was not home at the time of today's fire.
Fire investigators tried to reach the family but couldn't get a hold of them.