Home Real Estate moves into its new facility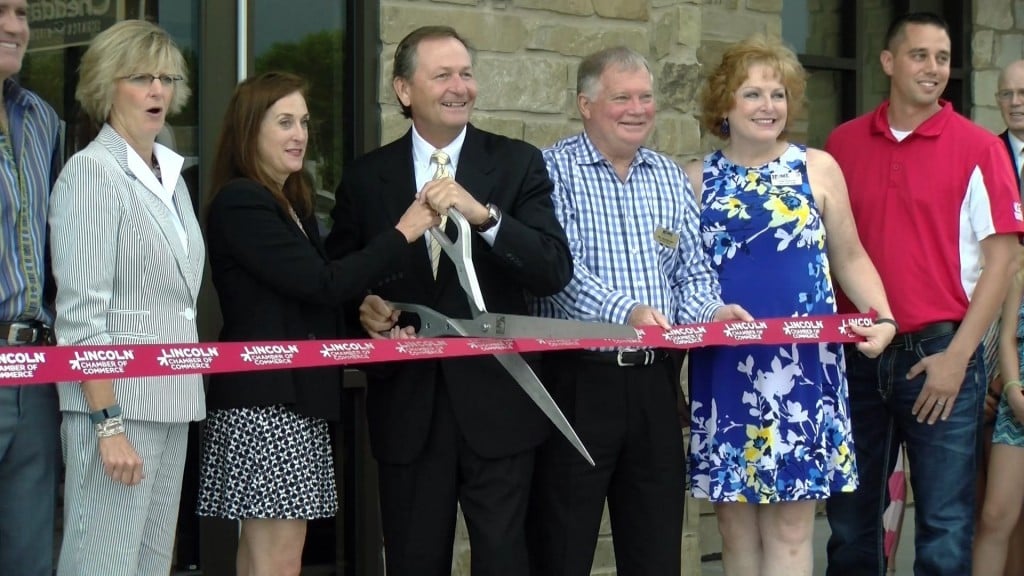 Posted By: Jason Taylor
jtaylor@klkntv.com
LINCOLN, Neb. A local real estate company opened its brand new 20 thousand square foot state of the art facility today.
Home Real Estate in Lincoln has consolidated its office to a new two story building on midtown O Street. Home Real Estate says it moved its main office to the center of the city to better serve every corner of Lincoln. Doug Hanna who's been a realtor with home real estate for the past 40 years says he's worked in four different buildings and agents have been dispersed around town.
"This is by far the most exciting chapter of my real estate career. The facility that we have here is state of the art. The technology is state of the art to better serve our clients. And it's just a really really wonderful facility." Said Doug Hanna a realtor with Home Real Estate
Having this type of facility is designed to accommodate the company's clients and agents who work in the office or are more mobile. Hanna says they have been one of the leading real estate companies in Lincoln in recent decades. And, they have certainly grown from just having a couple dozen employees when he started 40 years ago.
"Now we have approximately 275 agents and which fantastic under one roof sharing information about the market." Hanna said
This change is making them very optimistic about the future of the company.
"We're just happy to be here on Lincoln's main street and better serve our clients through every corner of the city. And, we welcome all people to come to Home Real Estate and check out our new facility." Hanna said
Again the new location for Home Real Estate is at 53rd and O Street. They will also maintain their three smaller unstaffed locations around Lincoln to accommodate agents and clients in surrounding neighborhoods.